Lindsay Aldrich, MD, is a family physician with special interests in community medicine, nutrition and weight management.
She attended medical school at Baylor College of Medicine after graduating from Texas A&M University with a BS in biology. Dr. Lindsay completed her residency at Beaumont Grosse Pointe Family Medicine in Saint Clair Shores, Michigan, where she served as chief resident and resident-fellow counsel. She is a member of the American Academy of Family Physicians.
During her residency, Dr. Lindsay was active in her community and was involved with health fairs, career days and "Tar Wars" anti-smoking campaigns focused on fifth graders.
Dr. Lindsay is married to Chad Laurich, DPM, who practices with his father, Larry Laurich, DPM, at Nacogdoches Podiatry.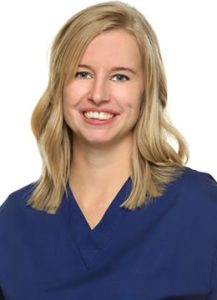 Have a question? 
Ready to schedule an appointment?
Your messages are confidential and answered promptly.