Welcome to Nacogdoches Health Partners!
We are glad that you have chosen Nacogdoches Health Partners family practice for your primary care, whether that means in-person appointments at our family clinic in Nacogdoches or online doctor visits using our virtual primary care.
We love when you are involved in your medical care and interact with our primary care physicians and 24/7 support staff every step of the way. Our goal is to provide you with the best possible family medicine and resources, with convenient office visits or online doctor appointments.
Have a quick question?  You can use the live chat button at the bottom-right of your screen for secure and HIPAA-compliant communication.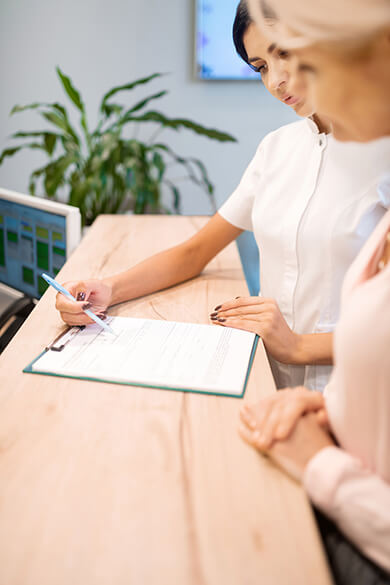 Patient Forms and Policies
Please arrive 10 minutes prior to your first appointment so we may validate your insurance, create an electronic chart for you, and gather your past medical history. You will need to bring any medication that you are currently taking and be prepared to provide us details on the reason for your visit.
We utilize electronic medical records which allow you, the patient, the ability to view and maintain your medical information. Expect to be enrolled in the Patient Portal using your personal email address at your first appointment so that you may review your lab results, make appointments, view your visit summary, review patient instructions and education, request refills, and direct message the staff questions about your care.
Office Policy on Tardiness and Rescheduling
Nacogdoches Health Partners strives to provide patients timely and convenient service. Patients who come late, are unprepared, or arrive without an appointment inconvenience those patients who are on time, prepared, and call in advance to schedule an appointment time. If you have an appointment and you cannot make it, please contact us to either cancel or re-schedule your appointment. If you know you will be at least 15 minutes late for your scheduled appointment, please call us and let us know as we may be able to move you to a later time slot as available. This will enable us to see patients as timely as possible. Failure to contact our office prior to a no show will result in a $25 fee being placed on your account.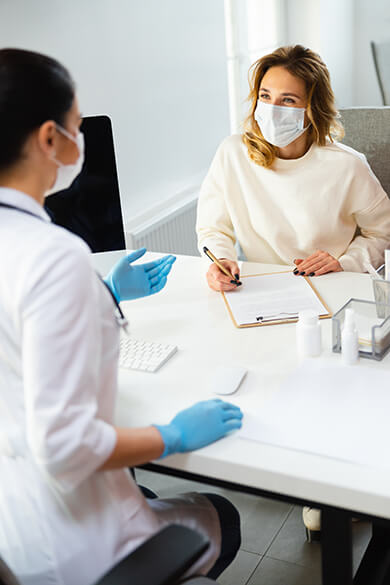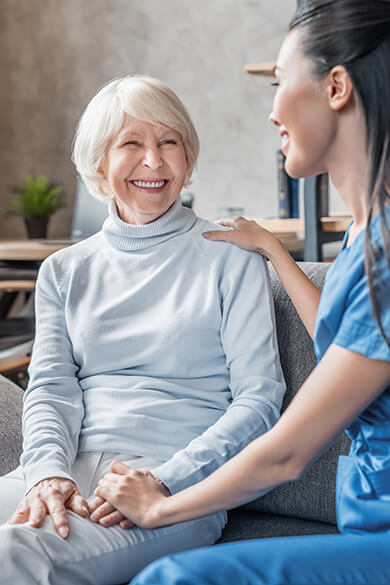 What to Expect at Your First Doctor Appointment
The first visit to a new doctor is a chance to establish a relationship of care that can last for a lifetime. It's therefore important to start with a strong foundation. Please be familiar with your medical history and your family history prior to your first visit. Also, bringing any medications that you take on a regular basis will help our staff build your electronic medical record accurately and completely on the first visit. Having your current insurance and demographic information will allow us to quickly get you entered into the computer and checked-in to see the doctor.
After your visit with the doctor, a visit summary and any related patient education will be published to your online patient portal. Prescriptions will be electronically prescribed to your pharmacy when you are checked out of the office. Any fees due (copay, coinsurance, etc.) will be collected at the time of service.
Have a question? 
Ready to schedule an appointment?
Your messages are confidential and answered promptly.