Welcome Family Care Provider, Nena Ivey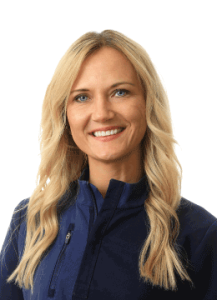 Nacogdoches Health Partners is proud to announce Nena Ivey, PA-C has joined the team of family care providers.
Nena Ivey was born and raised in Joaquin, Texas. She graduated from Joaquin High School as Valedictorian in 2000. She graduated Magna Cum Laude with a Bachelor of Science in Biology from the Texas State University-San Marcos. Nena completed her Master of Physician Assistant studies at the University of Texas Medical Branch at Galveston, graduating in 2006.
Nena provides comprehensive care focusing on the whole patient with compassion, empathy and equal respect for each patient.
She has been certified by the National Commission on Certification of Physician Assistants and licensed by the Texas Medical Board since 2006. After graduation, Nena returned to Nacogdoches and began practicing as a family medicine mid-level provider. She is happily married and has three children.
In her time off work, she is invested in her church community at Holly Springs Baptist Church and enjoys spending time with her family and friends.
Nacogdoches Health Partners is a primary care clinic with a focus on participatory medicine. Nena and the rest of the Nacogdoches Health Partners team, including Wilburn "Eddy" Furniss, III, MD, Lindsay Aldrich MD, Suzanna Fuller, RN, FNP-C, Jesse Creel, MSN, FNP-C, and MISTY PHILLIPS, MSN, APRN, FNP-C work together to provide primary care to patients of all ages. Nacogdoches Health Partners is located at 4800 NE Stallings Dr #109 in Nacogdoches. Call 936-559-0700 or visit NacHealthPartners.com.